Contact Us. Elle Raunston
Author, teacher, keynote speaker & recovering procrastinator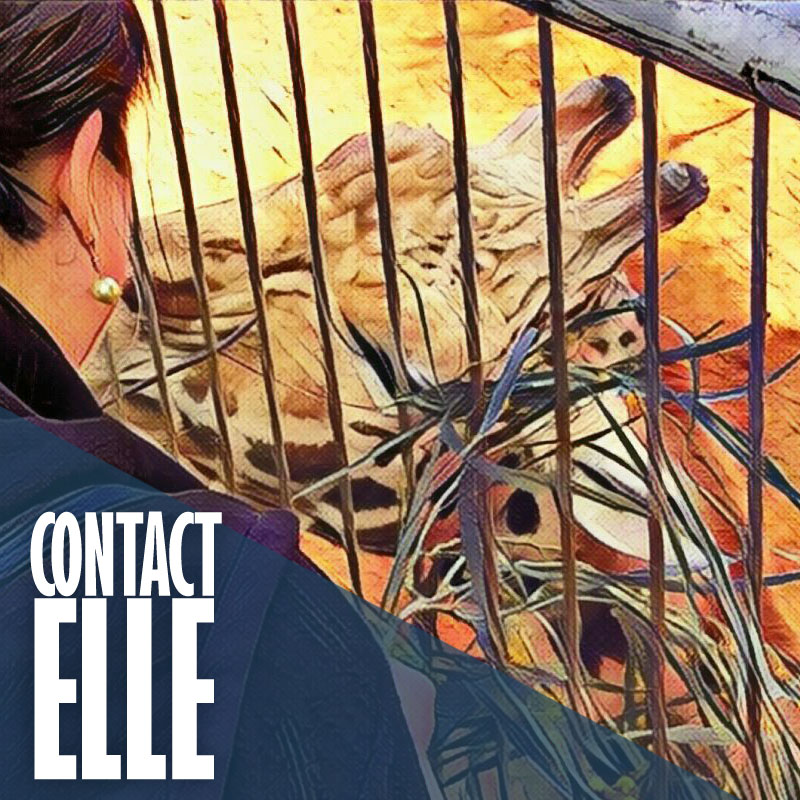 Please feel free to email Elle, or if you're in Australia call or text (standard mobile call charges apply). Elle is pictured with her latest best friend Armani the giraffe!
"WOW!!! You are amazing! Today IS the day...my last day at a company I've worked for over the last 8 years, a very secure and well-paying job. I gave it up to pursue my dream of teaching diving and leading other outdoor adventures. So today IS the day for me, and somehow you knew!"
"I really look forward to receiving your emails and enjoy them, even whilst cringing because you've hit a nerve. You really do inspire me to carry on with my journey to learn something new, to be the best version of myself, and try to remain positive every day."
"Thank you for being my daily dose of inspiration, motivation and occasional kick up the backside!! Above everything else, it is your honesty about life's ups and downs, and your own personal struggles, which makes the advice you impart all the more real and respected."